Thank you for joining this week's @ErikSantos_inTENse Throwback Thursday pics with @eriksantos instagram feed (#HappyinTENseBDayErikSantos)!
(Join us every Thursday and don't forget to hashtag #eriksantosinTENse.)
From simple dinners to midnight asaltos to visits to the less fortunate, ESFO celebrated Erik Santos' birthday for the past 10 years. We always wish him the best of everything and today, on his very special day, we wish for nothing but happiness and more blessings to come tenfold. ESFO will always be behind him to support his every move and we pray that he continue to share his success and remain as grounded as ever. We love you our Prince of Pop!
"The Erik Santos Collection" Mallshow at Robinson's Magnolia (photos and videos)
"Ano daw ba yung bagong ipapakita ko sa concert?"
Erik's last note for "Muling Buksan ang Puso" (video)
@eriksantos posts first birthday cake on his Instagram
@eriksantos: First cake for my bday! Thank you @eriksantos_esfo for the advance birthday cake.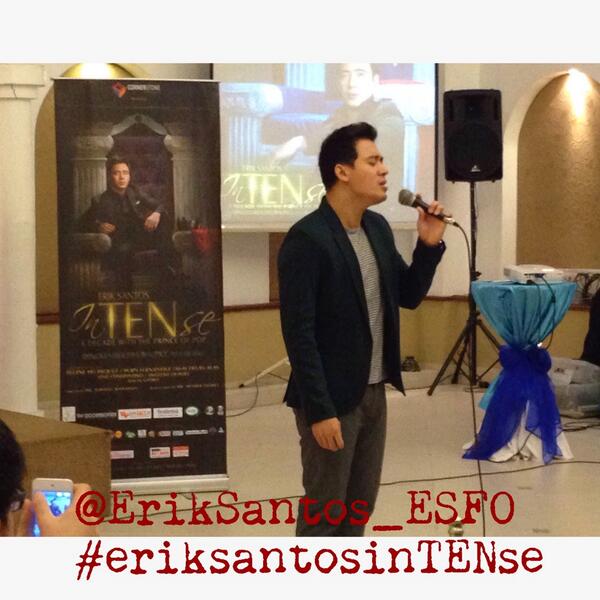 #HappyinTENseBdayErikSantos Thank you for the 10 inTENse years of greatness! May you continue to shower us with the gift that only YOU have, your music! We love you!